Grandfathered
Hi all!
It's been a long time since I posted on here however I wanted to share the adventures that myself and my 69 Death Knight will be on. I've played various twink brackets over the years and have been an active player since 2008.
Q. Why Death Knight?
A. The class brings a great amount of self-sustainability, I don't get much time to play with others so I'm mainly a "solo" player. It's great for PVP and PVE content.
Q. What professions do you use?
A. Whilst this topic is debatable, I have decided to go with Engineering/Jewelcrafting. However if you wish to min-max the class, it's advisable to level Leatherworking for the LW only leg enchants. Other professions are just as strong and if you are planning on going for raw attack power, Inscription (for shoulder enchant) or Tailoring (for cloak enchant + nets) are two other great options.
Q. What build and items are you using?
A. See below talent tree as well as link to my gear planner.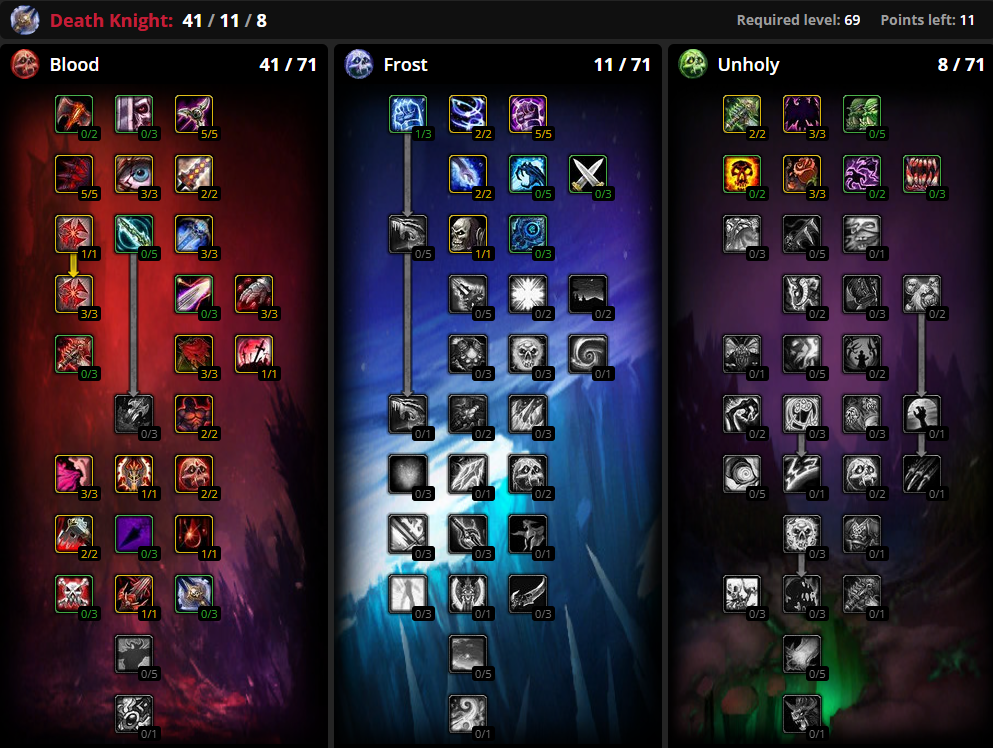 https://www.wowhead.com/wotlk/gear-...MAJKaDQCfPw4Anz-PAJVNANbakACVXQDQXRIAmSgTAFnX
Q. What are your goals for this character?
A. To get as many in-game achievements as possible for both PVP and PVE.