Booty Bay Gazette died, Blizzard released an official API, and NexusHub sucks for niche item searches and anything with suffixes since it straight up doesn't support them. That summarizes the state of auction house scanning on Classic since Vanilla ended. I like hoarding gear and helping people finish their characters, so I wrote a small tool that lets you search globally for any item near instantly. It is ugly and needs some polis, but it works and is bloat-free.
Some limitations/features:
- Minimum search term length: 3
- If your search has >100 results, it won't return any.
- Grandfathered suffixed items are kind of invisible because they don't exist in the rand table. They will show up unsuffixed, but will show the correct (grandfathered) stats when hovering over them in the listings. So search for them without suffixes.
- Updates only once an hour. This is a Blizzard API limitation.
- Auto-generating hashlinks:
https://auctions.n4ru.it/#item=Pendulum of Doom&region=US&faction=All&realm=Mankrik
Lemme know if this is something you'd like to see built out a bit more and use, otherwise I'll probably just leave it running untouched.
Clicky click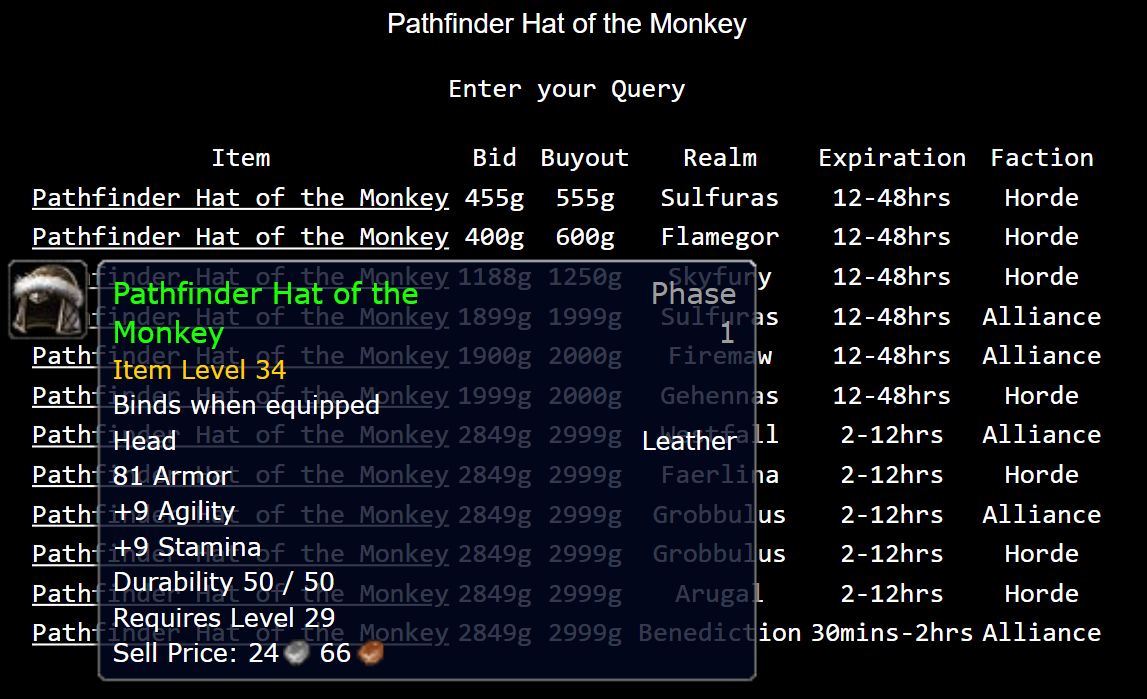 Last edited: